R.H. Young Cooling & Heating, Inc. is a full-service air conditioning and heating contractor with the ability to service and install complete heating and air conditioning systems. In addition to scheduled service checks, repairing of existing equipment, and installation of new equipment, we can help you find ways to reduce your energy bills through a thorough cost-benefits analysis. We have an extensive history of repair service on all brands of central air conditioning and heating systems.
R.H. Young Cooling & Heating, Inc. provide quality workmanship with professional, dependable, and courteous service offering 24-hour emergency service so that you can count on us to be there when you need us the most.
Our certified technicians use state-of-the-art technology to diagnose and repair existing systems and always use the finest new equipment for installations in the industry. If repairs are needed the technician will review the cost and show you the pricing; how many companies are willing to show you their price books?
You can count on R.H. Young Cooling & Heating, Inc. to do the job right. We service all brands of air conditioning and heating equipment.
R.H. Young Cooling & Heating, Inc. can also provide DUCTLESS Systems for your comfort needs. Hypter Heat Ductless Systems.
---
Our Guarantees
100% Money Back guarantee
We guarantee that the equipment we have installed will performed as we have stated. if the system does not heat or cool your home to your satisfaction, we will remove it and return 100% of your investment.
Property Protection Guarantee
All property such as lawns, shrubbery, carpeting, floors, walls, furniture and door frames are protected. Damaged property will be replaced or repaired. Protective shoe covers and hall runners will be used on all work and traffic areas.
---
What You Can Expect When You Choose R.H. Young Cooling & Heating, Inc.
Your children won't 'learn new words' from our 'family friendly' technicians
We employ only craftsmen who are not only highly skilled and technically qualified, but who also are a pleasure to have in your home. Each technician is instilled with a sense of pride in the company and they act in a professional and polite manner. Furthermore, they will either cover the floor where they work, walk with drop cloths or runners, or wear floor savers. And, when they are finished, they will clean up their work area instead of leaving the mess as others do.
Practical advice & suggestions
The precision tune-up specialist who maintains your equipment will thoroughly check it for safety and operational efficiency, tune it up for maximum fuel efficiency, and inspect it for potential faults. This saves you money by reducing your fuel bill, by avoiding costly breakdowns, and by prolonging the life of your equipment.
Multiple payment options for your convenience
When the job is finished, you have the option of paying by cash, check, or any of the following options: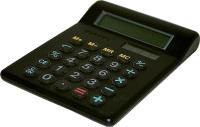 Use a Credit Card
Use Your Debit Card
Use a bank draft through the federal ACH (Automated Clearing House) system.
Upon credit approval, you may also have the option of using our 90 Days / Same-as-Cash professional courtesy card.
If you are in need of major repairs or just want to upgrade your existing equipment, we have convenient financing options available.
Explore some of our "Finance Options" in the "Product & Services" section in our site menu.
You'll have peace of mind knowing that we comply with all codes, licenses and laws
Don't fall into the trap of hiring a company that is able to offer a cheaper price because they operate without a license, don't 'pull' required permits, or don't carry adequate insurance. R.H. Young Cooling & Heating, Inc. is a licensed contractor and obtains all municipal and state permits as required. R.H. Young Cooling & Heating, Inc. is insured for Workers Compensation and for liability insurance.
Compliance with codes and adequate insurance is important to you for liability reasons. If a worker is injured and the contractor is not insured, you can be held liable. Or, if there is an insurance claim due to a fire or an accident that is related to unlicensed work or work for which no permit was obtained, your insurance company may dispute the claim. You also want to avoid questions related to workmanship when you sell the house, which may end up costing you more than the original repair to correct.
With R.H. Young Cooling & Heating, Inc., you have peace of mind knowing that you are not dealing with a 'fly-by-night' company that can leave you 'hung out to dry'.
You have access to the best products and services because of our national affiliations and professional involvement
R.H. Young Cooling & Heating, Inc. is an active member of multiple trade associations composed of the best heating and cooling contractors in the country. Out of these groups, R.H. Young Cooling & Heating, Inc. has access to the best products in the country, cutting edge techniques and technology, and the best practices and training in the industry.
Ongoing safety training, drug testing and rigorous employment screening help ensure your family's safety
When you invite a company to come into your home, you make yourself, your family, and your belongings vulnerable. R.H. Young Cooling & Heating, Inc. takes this responsibility very seriously, which is why the technicians we hire are subjected to rigorous screening. The bottom line is that the only people who are hired are people that the owners and managers would feel comfortable having in their own homes with their wives and children present.
You can save money with discounts on repairs and reduced energy use
R.H. Young Cooling & Heating, Inc. has customer discount programs available for you when you have your equipment maintained annually called our Comfort Client. For a low annual rate, you will receive Priority Service, Discounted Rates and Special Savings plus a precision tune-up and safety check at the end of the agreement. This is a tremendous savings because you get all the discounts and benefits of the program plus the benefits of annual maintenance all for less than what you pay for a precision tune-up and safety check!
In many cases the discounts and energy savings add up to more than the price of the Comfort Client. When you think about the peace of mind that you will have in knowing your equipment has been checked for safety, proper operation and potential mechanical problems, the Comfort Client is a fantastic value.
A special low monthly payment option is also available to make it an even better value.
You can get service when you need it because of our focus on service instead of the easier new construction.
In order to make certain that we have technicians available to meet your service needs when you need them, R.H. Young Cooling & Heating, Inc. focuses on repair services and replacing equipment that breaks down rather than spreading itself too thin and getting involved in new construction. This commitment of time and resources means that when you have a problem, a repair specialist will be available to fix it.
---
Ongoing technical training + Experienced supervision + Office support = Top service for YOU
---
Our company is committed to the technical excellence of the service we provide you and, therefore, require our 'champion' technicians to attend regular training sessions. Besides the technician who actually does the repair, R.H. Young Cooling & Heating, Inc. has highly competent and experienced field supervisors who, although you may never see, provide valuable backup to the technician. So, should a second opinion ever be required about a technical question, you don't have to worry because the technician has highly qualified expertise to bring to each call.
Also, additional backup is available in the office to support the field technician on your job. Should a question arise about prior work performed for you, or if a part needs to be special ordered, the technician needs only to call to access that help.
When you combine all of this with the thoroughly stocked service vehicles, the cutting edge communication technology, the 'family friendly' service people and the rigorous employment screening, you can understand why we call the person who we deliver to your door a 'champion' technician.
---
© Contractor's Online-Access. All Rights Reserved